Lucy Sugden Woven Art
Wonderful weaving created with woven tapestry techniques using repurposed fibres where possible.
Sharing my love of nature found in the garden, or enjoyed on woodland walks.
Capturing the beauty in the small and delicate that catches the eye, on closer inspection more beautiful and intricate than was first seen.
---
My work isn't just about Pretty Flowers
Latest News About Lucy Sugden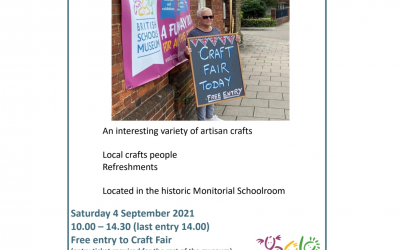 I'll have a selection of woven flowers and art, greeting cards and prints with me at the British Schools Museum craft fair on Saturday the 4th September. A free event from 10am-2.30pm pop along and browse the selection of artisan stalls, chat to the makers. I'll also...