Sense of Place
An exhibition by the Eastern Region Textile Forum.
I began to research and question what the title meant to me and where my place or places were in the summer of 2021. I became interested with the Primal Landscape, the special bond which develops between children and their childhood. I had moved and lived in many places as a child. My one constant landscape and place in Britain was Cumbria and the Lake District, where my Gran lived. Going to stay with Gran always felt like coming home, it didn't matter if it was typical Cumbrian weather day after day; grey with low cloud and rain, it felt warm with love. Something that has never left me as I still visit my Aunt and Uncle, not far from where my Gran lived. 
My fathers job meant we often moved, not just in this country but also abroad and for a while we lived in Turkey and then Indonesia. I remember Turkey had almost perfect seasons, hot in the summer, cooler during spring and Autumn and cold with thick snow in the winter. I have many fond memories of Turkey and it has some amazing landscapes. One that stands out was visiting the caves of Heaven and Hell (Cennet ve Cehennem) on a school trip, walking through vegetation down to the cave of Hell. And visiting the beautiful forests of Abant during the winter. 
However it is the Indonesian landscape that really captured me, whether it was because I was older, or that the lush greens and rice fields grabbed my attention more. The volcanoes, still very active, one of which we walked up one early one morning and watched the sunrise.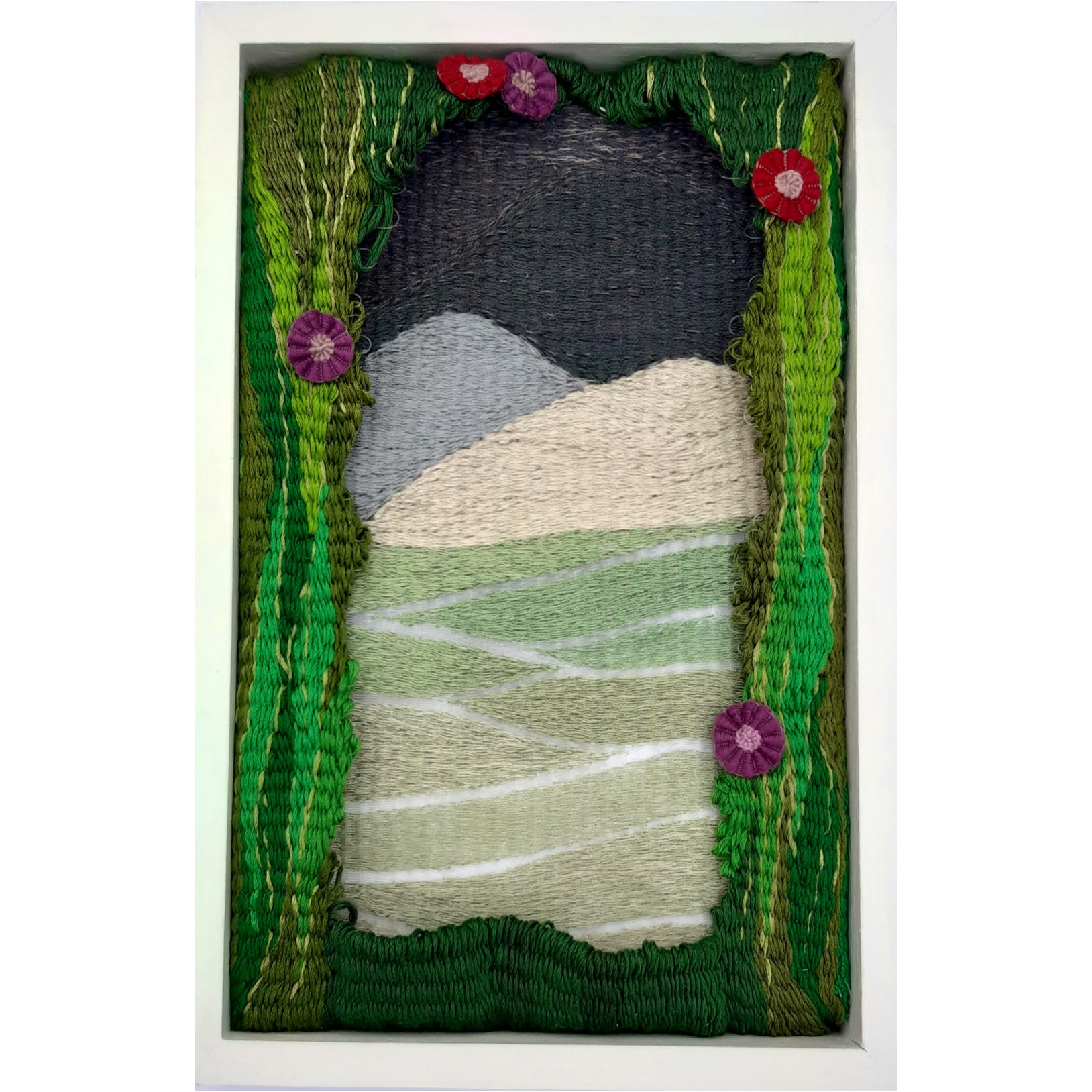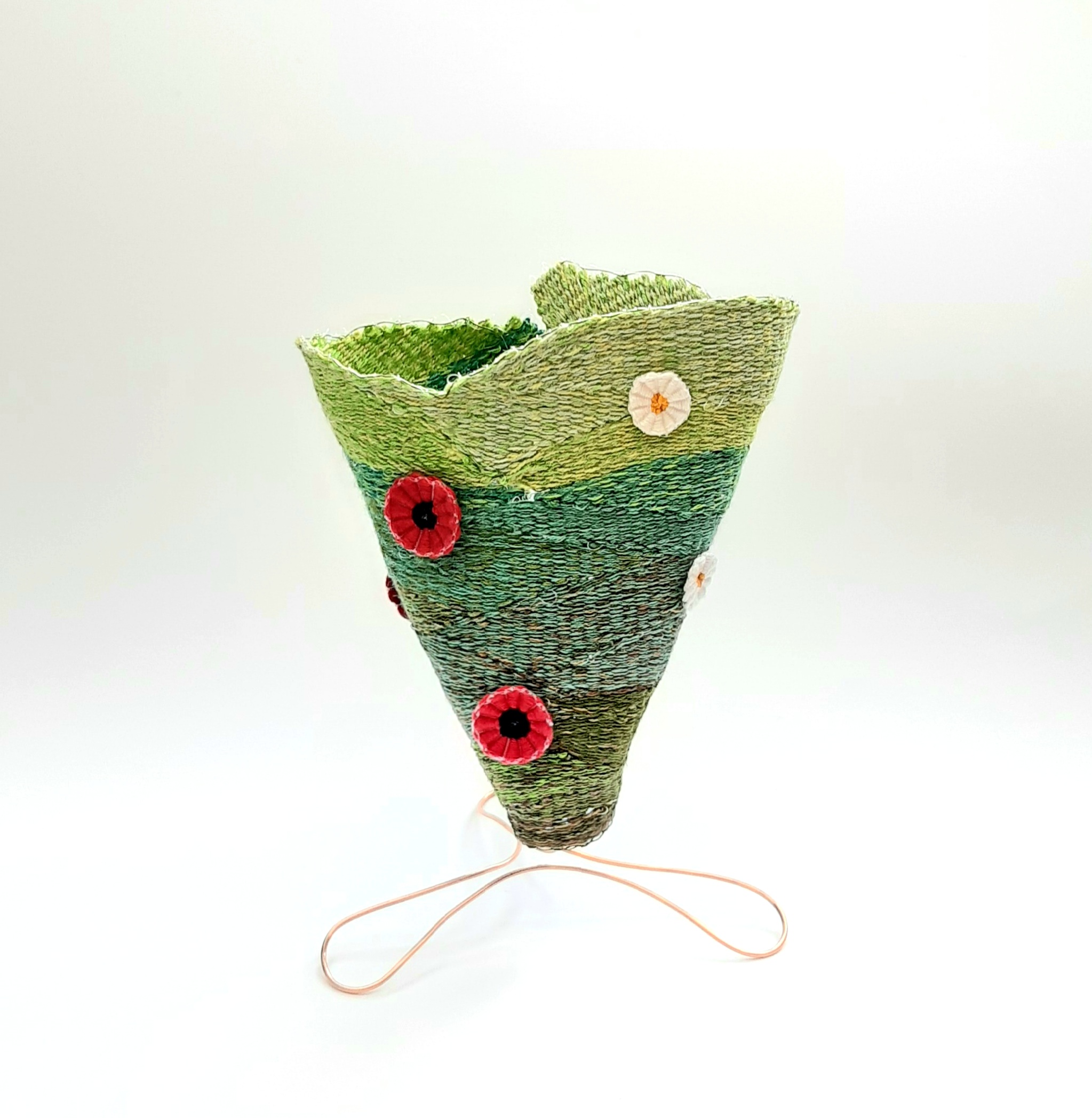 Visiting a beach which I'm sure we went through almost a mangrove type landscape to reach. The jungle rainforest, the cultivated landscape of rice fields which filled the hillsides. The flowers which the Indonesians adorned their costumes with, and the rain. The Rain was amazing, so different to the fine rain of the lake district, huge drops of water that during rainy season could fill the back garden in moments. Not cold rain but warm and refreshing in the heat. I remember standing in the back garden and washing my hair. And once the rain stopped it was still damp, huge water droplets hung from leaves.
As I remembered the places of my childhood I'd found my primal landscape, full of mountains and volcanos, rain and fields surrounded either by dry stone walls or water channels – 'Jungle Rain', lush vegetation hiding mountains that reached and blended into the sky on days when it rained.
As I further explored the title and my primal landscape, I realised how deep this special bond was in me. I am most at peace in the dappled light of woodland walks, taking different paths and trails to see where they might lead, often stumbling across wonderful encounters with animals and plants. Or exploring the countryside, taking in the views, and rolling hills, and spending time in my garden where I let the willow and hedges grow tall, and I've surrounded myself with plants and flowers to invite the wildlife in.
Giving nature a little love, it hugs me back in the most peaceful way – 'Embrace'
Link to a short video of Embrace detail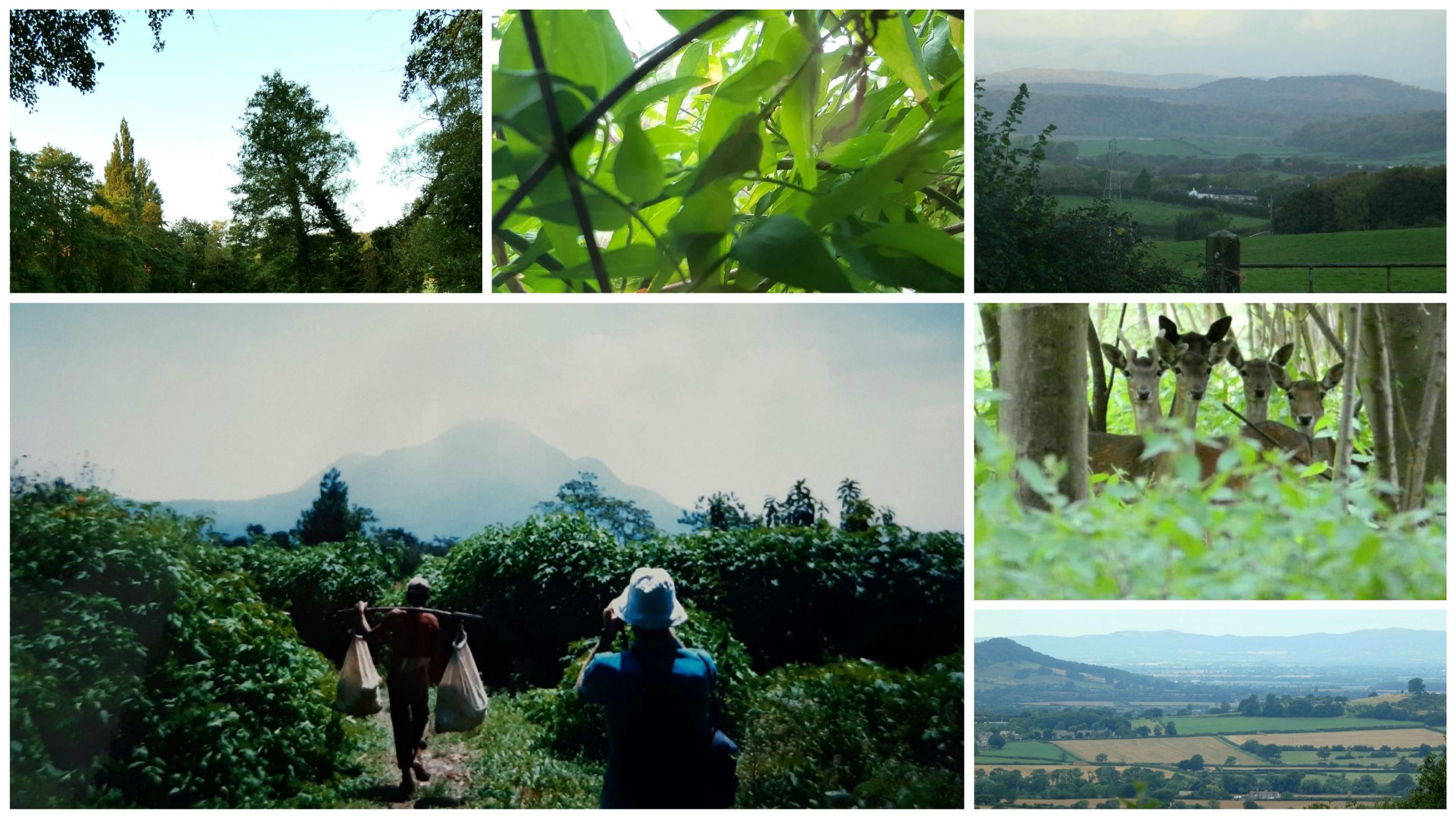 Images;
Jungle Rain (Woven tapestry in cotton and fishing line, 2021)
Embrace (Woven tapestry in wool, cotton, wire and fishing line, 2021)
A collection of photo's taken by me in Indonesia and the UK.