Join me on Saturday 16th July in this family weaving activity. 
In this workshop you and your child will work together to create a woven background before adding your own underwater scene. 
All materials and equipment will be provided for you to create your own unique woven picture. Which once complete you can take home and display.
A workshop to accompany the textiles exhibition What Lies Beneath. Full details and bookings are on the Southern Maltings website HERE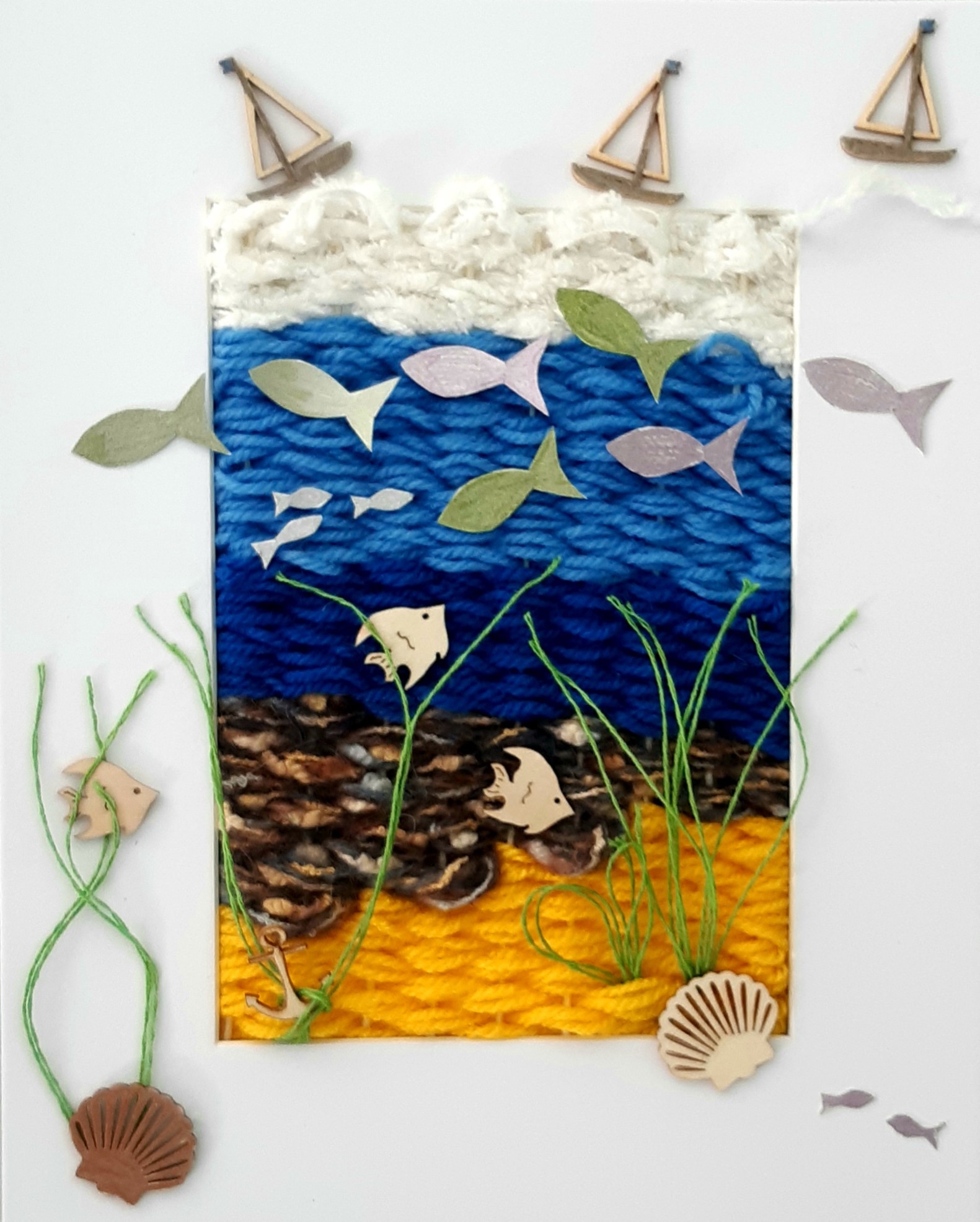 What lies beneath the waves?
Fish, whales, sharks, treasure, mermaids, shells. Let your imagination run wild in this family weaving workshop.